ΜΕ ΕΛΛΗΝΙΚΟΥΣ ΥΠΟΤΙΤΛΟΥΣ
Εναλλακτικά μπορείτε να κατεβάσετε το Ελληνικό popcorn time.
Διάστημα: 1999 2x10
The Taybor
The expansive Taybor, an inter-galactic merchant arrives from hyper-space on his ship the 'Emporium'. He is offering to sell things to the Alphans. Koenig realizes that if the Taybor sold them his space-ship, it would enable the Alphans to fly back to Earth, but the price the Taybor is asking for this transaction is Maya.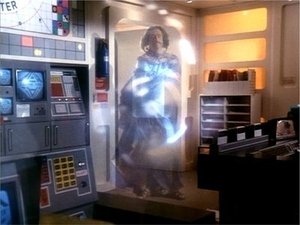 Nov. 04, 1976