ΜΕ ΕΛΛΗΝΙΚΟΥΣ ΥΠΟΤΙΤΛΟΥΣ
Εναλλακτικά μπορείτε να κατεβάσετε το Ελληνικό popcorn time.
Διάστημα: 1999 2x6
New Adam, New Eve
The tall and imposing Magus arrives on the base. He claims god-like powers, namely that he effected the Creation. But he is now disillusioned with the way that Life has progressed and wishes to start again. He plans to mate Helena and Tony and Maya with Koenig. But of course he is not God but a renegade cosmic sorcerer, and quite an illogical one at that, who needs to be controlled.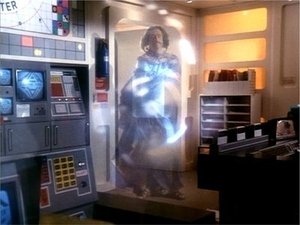 Oct. 09, 1976