ΜΕ ΕΛΛΗΝΙΚΟΥΣ ΥΠΟΤΙΤΛΟΥΣ
Εναλλακτικά μπορείτε να κατεβάσετε το Ελληνικό popcorn time.
Διάστημα: 1999 2x7
The Mark of Archanon
The latest extra-terrestials to be rescued by the Moon Alpha Base crew are Pasc and his young son Etrec. They are from the usually peaceful planet of Archaron and they claim that they are victims of a rebellion, engineered by Pasc's wife Lyra. However, Helena discovers that they have both been infected with a virus which makes them considerably less friendly and more deadly than their initial claim.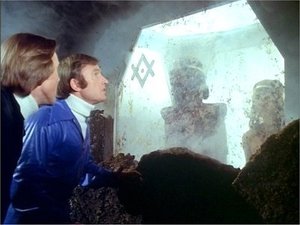 Oct. 16, 1976